Global Recruitment Services and Solutions
Providing flexible strategies for a flexible workforce
In collaboration with our clients, our services and capabilities are all underpinned by the skills and technical expertise of our people, our country solutions and getting the right skills in place.
Services and industry leading supply solutions that enable you to focus on your core business while achieving project deliverables and operational efficiencies.
Recruitment Services
In a business environment that is changing at an ever increasing speed, our range of recruitment services in contract, interim, search and executive headhunting are supported by an unrivalled knowledge, understanding and commitment to the sectors in which we specialise.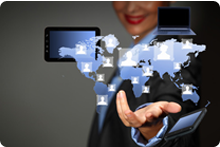 A flexible and on-demand service, GER provides talented and experienced engineering professionals from our global database that holds over 20,000 engineers, project managers and consultants. We instinctively know where to look and source the skills you need, whether it's to acquire a specific skills set, competence, business function or to meet project peaks or support operational demand, GER's dedicated market teams are on hand to support your recruitment needs.

GER's Contingency Search & Selection Services for permanent hires are provided on a recruitment & assessment process that is tailored to meet your requirements. Our Search & Selection team is highly specialised and provides a focused approach by using our sector knowledge, extensive database and specialist 'search tools' and 'mapping techniques'. Our connected approach handles all responses, candidate enquiries and applications through to identifying key talent whose skills and competencies link to your organisation whether you are looking right now or later.
Global market mapping and bespoke search for targeted head hunting results. Finding the very best candidates for leadership and senior management positions is a challenging process, and critical in ensuring success for any business. With innovative search capabilities and mapping tools we are able to provide an unrivalled service to identify and secure the right leadership for your business.
Managed Services
GER's Managed Service Solutions division offers a range of bespoke and country specific solutions that enable our clients to concentrate on their core business. One of a company's largest expenses is its costs relating to attracting, retaining, hiring and pay rolling employees. Through our Managed Services division, clients can substantially reduce these costs whilst increasing employee retention.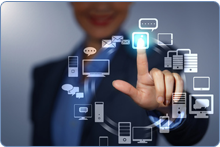 From feasibility, design and implementation of an attraction and retention strategy through to staff delivery, GER's RPO and MSP Services support employers in all aspects of their permanent and contract hiring activity to attract, screen and interview candidates. Our RPO & MSP Services provide tangible cost reductions, single engagement – multi source models, consolidated invoicing, performance measurement with robust compliance and governance.
At GER we make use of our experience and local knowledge to provide our clients with assured Payroll Services and Compliance Solutions that are effective and work efficiently for our clients, safeguarding them with fully compliant local, international tax and employment regulatory legislation, work permits, visas / residence permits, employment regulations, employed and self-employed solutions for contractors. With the tightening of tax, social security and employment regulations around the world, our services will ensure your business remains compliant.
With an impressive track record, we deliver a portfolio of Contractor Management Services which combine flexible strategies for a flexible workforce. Through our supply capability our solutions provide margin reductions, batch invoicing, safe guards against employer / employee liabilities, spend visibility, 3rd party management through a single point of contact, performance measurement with robust compliance and governance. Saving your business time and expense.
Consultancy & Outsourcing Services
Our market knowledge and people have helped industry leading businesses across our specialist sectors gain market advantage from feasibility studies undertaken, country entry research assignments through to assignments on demystifying social media, how to build talent communities and increase candidate retention through social media engagement and job board technologies.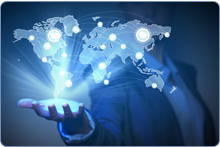 Along with a great product or service, market intelligence is an essential element to being a great business. Through its range of market research activities, feasibility studies, analysis reports and tools, GER's executive team has assisted many businesses with market intelligence projects on country entry analysis, competitor analysis, expert analysis (management / human resource analysis on salaries, skills and competences), market scope and size, market potential (trends / projections) and new products or technology.
With commercial pressures forcing more attention on core business activities, our experienced team can support your organisation with all aspects of your recruitment supply chain.
GER's Consultancy and Audit services provide robust frameworks and analysis tools to examine current spend and cost, monitor compliance risk, implement and check performance measures / KPI's, supplier margins / rates and review agreed supply processes and channels.
In today's fast moving business environment GER's Outsourcing & Staff Augmentation Services provide businesses with a proven method for setting up and supporting a dedicated offshore office and team. Whether it's for a project office, sales team, finance function or administration support centre, with over thirty years combined experience, GER is the right partner to provide a proven method, expertise and focus for implementing a hired team and operational start within a predictable budget.